I've been doing some analysis of the results above and I have some rather interesting results: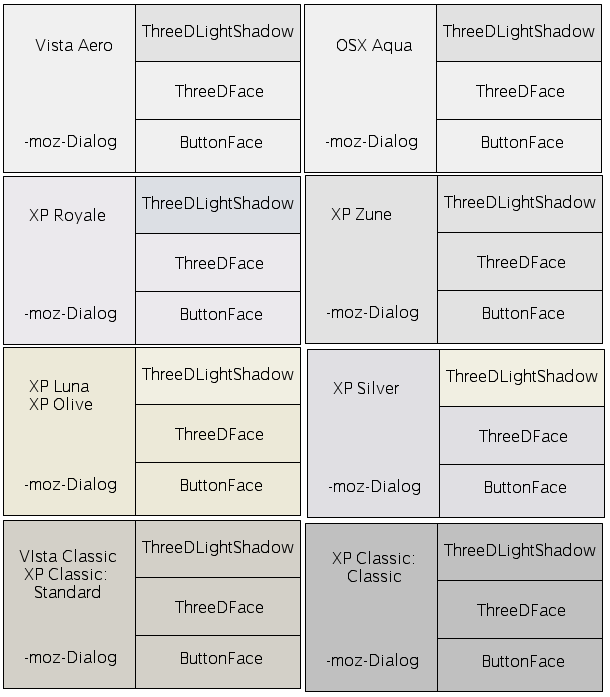 My first shock was what Vista Aero and OSX Aqua report back the exact same colors for these colors despite having dramatically different color schemes. Also, according to these results the color "ThreeDLightShadow" is a
*more accurate color*
for the backgrounds of toolbox elements than "-moz-dialog". Even the strange outlier here, XP Silver is actually more accurate to the color of actual XP Silver toolbars which fade from tan to silver. But the real winners here are Vista/7 Aero and OSX, which both have nearly white colors reported for "-moz-dialog" while actual native toolbars are much darker.
Due to these results I've decided to use ThreeDLightShadow for #navigator-toolbox and the tabs. I did some tests with various Windows Classic schemes and there's problems with some of them, so I've used a media query to revert Windows Classic, and the various Luna themes back to -moz-dialog. If anyone using Linux could run this test in whatever desktop managers they have, I would greatly appreciate it.