This is bizarre. For a year I've kept my old PC (XP-based) for occasional use. Fired it up yesterday first time in a few months. All looked fine until I started Firefox. Can't now be sure of exact sequence of events but I think I was offered or instructed to update and did so. Various obscure steps later and I am unable to read any of the text within any part of Firefox. Including my attempts to use the profile manager or start in safe mode. Text for all other progams is normal.
Here's an attempt at a screenshot. (Dropbox has destroyed my normal workflow by their recent discontinuance of the Public folder. So I'll try several methods. Feedback would be much appreciated, especially from non-Dropbox users.)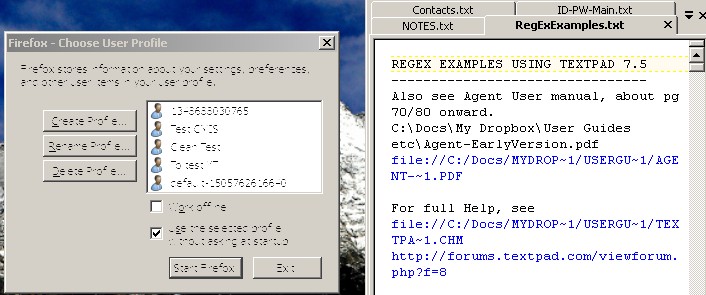 https://dl.dropboxusercontent.com/s/77exsnd476jzp9v/FF-FontProblem.jpg?dl=0
https://www.dropbox.com/s/77exsnd476jzp9v/FF-FontProblem.jpg?raw=1
Ran Malwarebytes, removed a couple of minor PUPs, problem remained.
Bottom line: how do I re-install FF on my old backup PC please? I can live without my many add-ons if I have to. And I gather XP support is apparently due to stop in October.