Welcome,
Recently, I decided to give the Firefox Quantum 57 a try.
Earlier I used Pale Moon as the main browser.
After a few days using Firefox I came across some (important for me) differences between them.
One of them is located in "Permissions" tab of the "View Page info" window.
On the Firefox 57 (image on the right) there is no "Allow first party only" setting for cookies management section whereas it is in place on Pale Moon 27 (image on the left).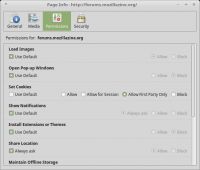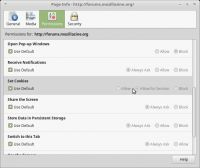 Click to enlarge.
Is there any way to bring this option to Firefox Quantum 57?
If not, I hope there is
some way of setting per-domain/per-website settings
as I know I can set it by changing the value of
network.cookie.cookieBehavior
entry in the about:config.