Hello,
the build-in pdf-viewer (activated addon) should be used in seamonkey in combination with the button with document number. PDF is shown in a CSS-popup as overlay. Thats comfortable for users who fill in input fields: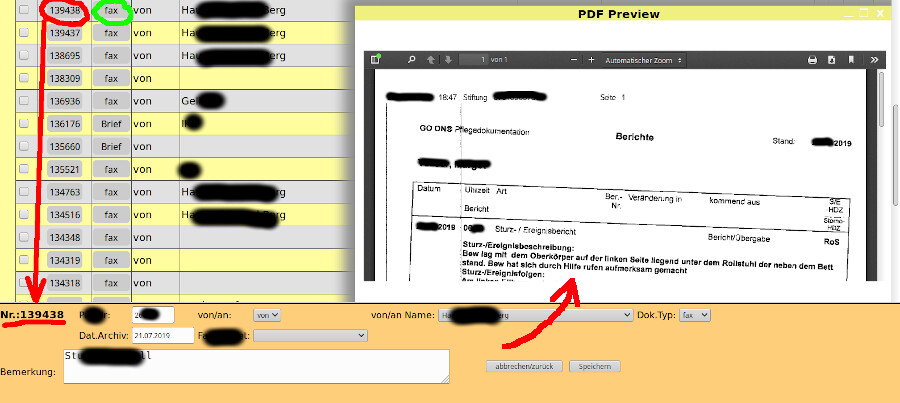 But the clicks to "fax" (green marked, "fax" means view fax document) should
not
open internal pdf viewer. Default is external pdf viewer.
Somebody here who knows a trick to use internal pdf viewer only in exceptions? Perhaps enable addon with javascript for a moment, then disable after pdf is displayed?
Its a internal intranet app, no problems with security, all is allowed.
tia
Eckard
@ enable/disable addon in firefox using javascript:
https://stackoverflow.com/questions/842 ... javascript