Aris wrote:

Melchior82 wrote:if I disable Tab Mix Plus's coloring of the tabs the gfx of the tabs goes back to glitchy...

if after I enable CTR's coloring of tabs its only partially NOT glitchy....

using latest version of CTR

No idea why this happens. Rendering is done by Firefox so I have no influence on that.

Do you have the latest graphics drivers installed?

Have you tried to disable "hardware acceleration"?

Is an AMD/ATI card in your system?
Hi Aris...
since I am only testing out FF30 on this old laptop given to me....
as its old yes all drivers I could find are up to date.
its a 2008 Toshiba Satellite L305...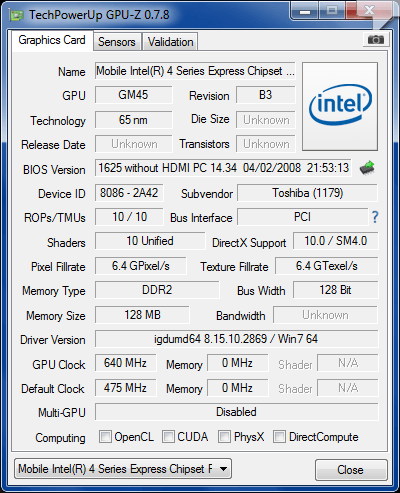 as you can see the GPU is rather limited... and because its limited I cannot "Disable Hardware Acceleration"
X..(
and here is a CPUz report
Intel Pentium Dual-core T3200 @ 1995 MHz