Why must I repeatedly choose whether or not to allow a site to know my Geo location?
Why isn't this a setting in the Privacy & Security pane that I can set
ONCE
and be done with it? Like a Showtime Rotisserie -
set it and forget it.
I NEVER want to allow ANY website to know my location! If I must re-type my zip code into homedepot.com or walmart.com, then so be it - I'm used to it.
I use a VPN and connect to different countries every day, so knowing the Geolocation of the server I'm using isn't useful anyway.
Even with it blocked it causes problems with sites like Amazon & Ebay. Ebay shows prices in other currencies, and Amazon tells me some items can't be shipped to my country.
Sites I visit every day like Craigslist often ask for permission again - I was asked a few minutes ago even though I was logged in and had not cleared cookies - that's what reminded me to post this.
Even when I've previously blocked one, I'm sometimes nagged again.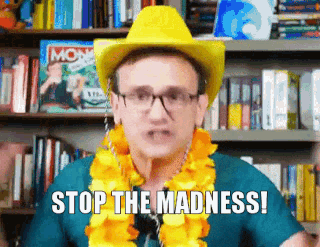 FF 103.2
macOS Mojave